Top 4 Leading Sanitation Startups building smart toilets on highways for Travelers across India in 2023
Startups building smart toilets: The Indian government is putting in a lot of effort to expand highways all over the country. This is good news for travelers as it promises shorter travel times between cities. However, one major problem that has persisted for female travelers is the lack of clean and hygienic public restrooms along the highways.
Thankfully, a group of innovative startups is aiming to tackle this problem. Lavato, Travlounge, Lootel and Eloo are among the startups that are installing smart toilets along highways. Some of these smart toilets even come equipped with sleeping pods and charging stations for electric vehicles (EVs).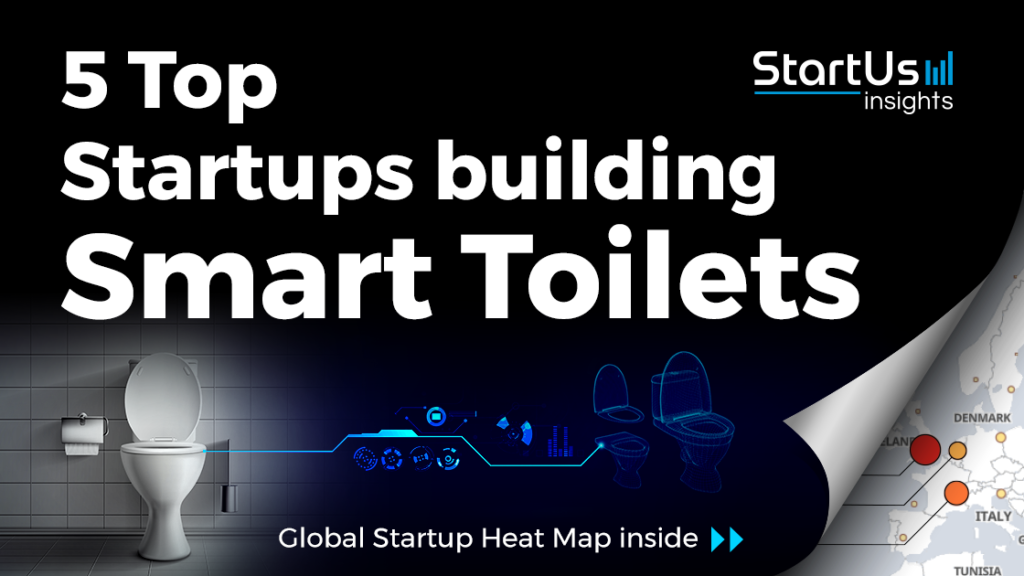 Already, smart toilets have been set up in locations like Krishnagiri (Bengaluru-Chennai highway), Walayar (Tamil Nadu-Kerala border), Indore in Madhya Pradesh, Bilaspur in Chhattisgarh, Rameswaram in Tamil Nadu, and Santiniketan in West Bengal.
These startups are making a huge difference in the lives of travelers, especially women. The motivation behind most of these startups is personal experience. The founders have either gone through the ordeal themselves or have witnessed their wives or girlfriends struggle to find a clean public restroom.
The top four startups, according to Ismartdevice, are making a difference in the lives of travellers, particularly women. The ordeal of a wife or girlfriend who cannot access a clean public toilet is at the heart of the majority of these startups.
Startups building smart toilets :Lavato Startup
Startups building smart toilets: Lavato is a startup from Bengaluru-based Clean Quest Services Private Limited that provides public lavatory services. Founder Naveen Singh aims to build high-quality public lavatories in various locations such as highways, tourist destinations, pilgrimages, cities, and shopping malls.
Lavato's first facility in Krishnagiri is a premium pay-and-use lounge that offers a range of amenities such as separate toilets for transgenders, differently-abled individuals, and children. The facility also includes shower rooms, sleeping pods that can be rented hourly, a convenience store, workstations, dining tables for people to eat their own food, and a parking area.
To use the toilets, the startup charges Rs. 30 per person, and for a shower, it costs Rs. 200 per person. Lavato also provides hourly rental options for sleeping pods ranging from Rs. 150 to Rs. 400 for a maximum of six hours. Singh considers high maintenance costs and finding human resources as the primary challenges for the startup. Lavato is planning to set up 80 outlets across the country in the next two years.
Travlounge Startup
Startups building smart toilets: Travlounge is a startup that aims to provide a comfortable and convenient experience for highway travellers. They have recently set up a roadside restroom at Walayar in Palakkad on the Salem-Kochi highway. PT Safeer, one of the co-founders of Travlounge, stated that they have already done a soft launch of the facility, and a formal inauguration is scheduled for this month.
The response from the public has been fantastic, with over 100 daily users already. The facility offers various amenities such as a mini-mart for travel essentials, a cafe, business class lounge facilities, sleeping pods for travellers to take power naps, a car wash facility, EV charging spots, parking facility, first aid, security services, and free Wi-Fi. With these premium services, Travlounge aims to provide a complete experience for highway travellers.
Eloo Startup
Startups building smart toilets: Diptendu Roy, the founder of Raipur-based sanitation startup Eloo, decided to set up public toilets after his then-girlfriend (now his wife) had a terrible experience on a road trip. He started Eloo in 2018 and piloted their first women's facility corner in Santiniketan, West Bengal, which was funded by the district administration of Birbhum. Currently, Eloo is coordinating with a self-help group federation in Santiniketan and charging Rs 30 per user.
While setting up washrooms is essential, it's equally crucial to keep them clean and usable. To tackle this issue, Roy has created an IOT-based toilet tracker with the help of IIT Mandi. This tracker provides valuable information on water level, humidity, ammonia concentration (which detects urine smell), and the number of users at specific times of the day. This information helps them optimize the maintenance schedule of the toilets.
It's inspiring to see how entrepreneurs like Roy are using technology to make a difference in people's lives. The IOT-based toilet tracker is a brilliant innovation that can help Eloo ensure that their toilets remain clean and hygienic at all times. We need more innovative solutions like this to tackle the problem of poor sanitation in India.
Lootel
Dot Box Conception Pvt. Ltd (DBCPL) Startups building smart toilets: Dot Box Conception Pvt. Ltd (DBCPL) is the company behind the Bhopal-based startup called Lootel. Founded by Yashwant Suthar, an industrial designer who graduated from the Indian Institute of Technology (Delhi), Lootel is making a difference by installing IoT restrooms in Indore, Bilaspur, and Rameswaram.
Lootel offers a range of commercial services, including EV-charging, premium quality clean and hygienic restroom services, and Refuel (food and beverages). Like many other startups, Lootel was also born out of a loved one's ordeal. Yashwant's wife, Neelam Singh (Lootel co-founder), had a harrowing experience searching for a clean public restroom during a bus journey a few years ago.
During the journey, the bus stopped at a public washroom that was stinking and flooded with sewage. Neelam was forced to look for another public restroom nearby in the middle of the night. In the poorly-lit street, she was followed by drunkards, but fortunately, Yashwant managed to chase them away. The experience left Neelam shaken and disturbed.
This incident motivated Yashwant to quit his job at a multinational company and focus on setting up public toilets. His dream is to build 1,000 complete self-sustainable public toilets across India in the next five years.
Conclusion
In conclusion, the development of smart toilets on highways is an exciting area of innovation that promises to improve the user experience while promoting sustainability and hygiene. The startups we have introduced in this article, Lavato, Travlounge, Lootel, and Eloo, are leading the charge in this field and are set to transform the way we think about toilets on the road. Whether you are a traveler, a business owner, or an environmentalist, these smart toilets offer a range of features and benefits that make them an excellent investment for the future.
(Disclaimer: GFI and GFI Team is updating knowledgeable content in this blog from official sources and is not aiming to promote any particular source or business through this and also, do not hold any copyrighting rights under our names for the content)